Your "data" becomes
meaningful
shareable
collaborative
dimensional
powerful
interesting
when you see it
in-
C
®
...in context
.
in-

C

®

is a personalized web-based information platform that
transforms and simplifies how an office performs essential daily tasks.
"See" your organization like you haven't been able to before.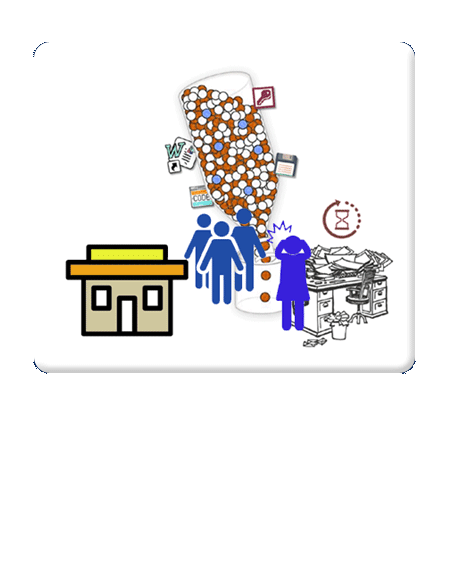 A small office can't perform at its best if everyone on the team can't easily access complete and current information at all times.
What good is "the data" if it's scattered across many out-of-date documents, dropboxes and spreadsheets?
If only one person "knows how to use the database" then every task effectively gets bottlenecked through that one person.
Producing printable directories and website sharing/publishing are a huge ever-present hurdle for the small office just trying to keep up.
When you don't have tech that fits it feels like you're always playing catch-up from behind.

Operate in the

present-tense

with in-

C

®

.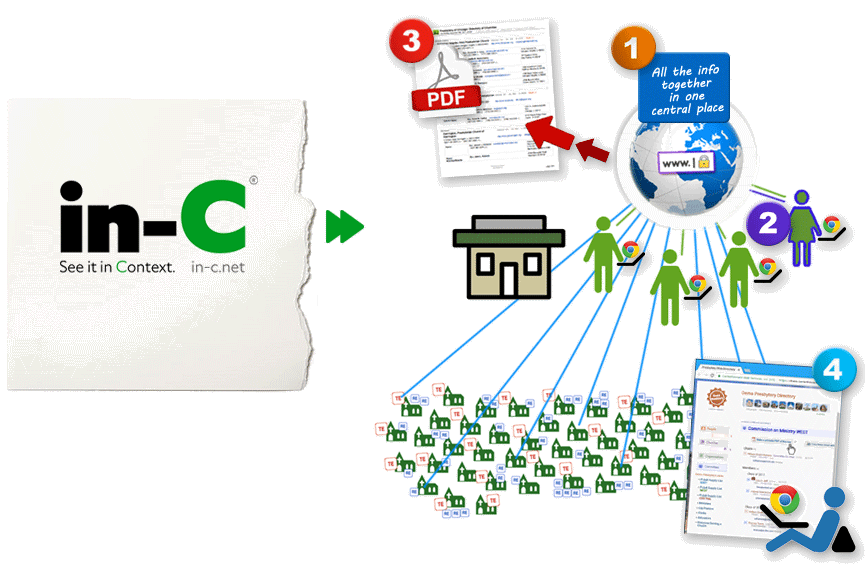 All the info is organized in one central place, and presented with all related items in context.
Make a change in one place and it changes in every PDF and web list automatically.

Everyone on the team can directly access the info
Easily on the web - Anytime, Anywhere. This transforms how the office functions every single day.

Automatic PDF rosters and printable directories

No extra work, up-to-date daily.

Automatic Website Directories

No extra work, mirrored to your internal changes automatically. Passphrase protected. Churches can see who's on every committee, or the pulpit supply list, download PDF rosters and directories, and more.

NO software to install or maintain

NO technical skills needed

One click to copy all email addresses for any group


One click to export data for any group to excel

Ongoing new feature upgrades included

Personal, premium support included

Pre-populate next year's committee classes and other future roles

Preserve a history over time

Track presbytery meeting attendance, validated renewal terms, educator and healthy boundary certifications, commissioners, committee vacancies, every role the people in your presbytery have, and more...

See it all in context - All related info on one page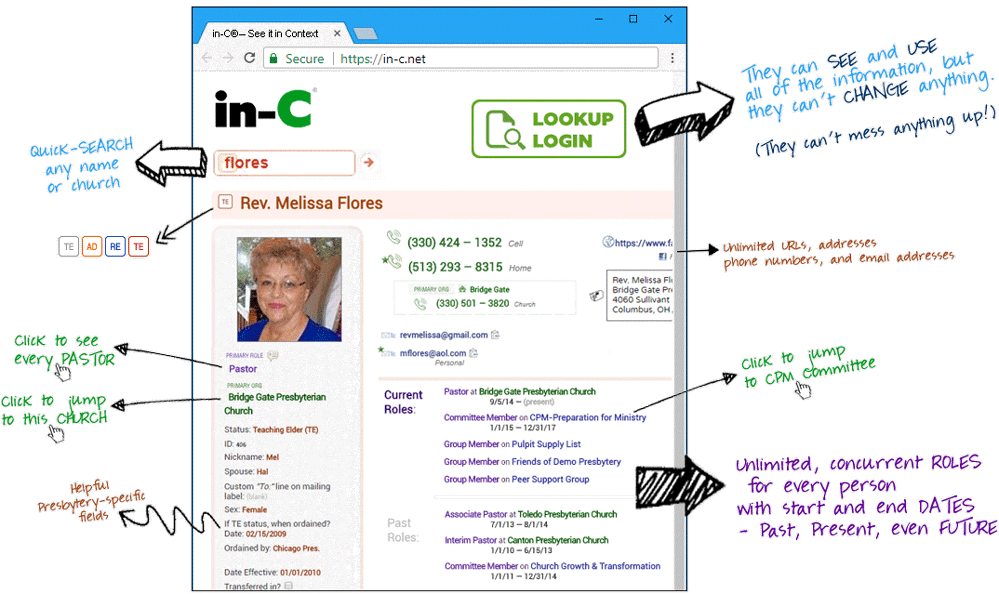 "I have loved working with in-

C

®

. The best part for me is that I can securely work on it from anywhere! The level of detailed information that is in one place for all of our staff to access anytime is a wonderful asset to our presbytery. The customized lookups and phenomenal customer support can't be beaten. I wish we had switched over to in-

C

®

sooner!"
Theodora Pounds, Editor
Presbytery of New Covenant
May 2017

in-
C
®
currently manages the data for
15 presbyteries
,
(*click here to see where)
1,365 churches
,
31,000+ people
and
60,000+ role records
– including for
Grace Presbytery
and
The Presbytery of Coastal Carolina
,
the two largest presbyteries in PCUSA.
"Having now used
four different database systems
on staff in
two different presbyteries
, I am convinced that
in-
C
®
has the
best implementation of the features that presbyteries need to further their mission
of supporting congregations in their witness to the Gospel."
Rev. C. Anderson James
Associate for Small Church Ministries and Technology
Presbytery of New Hope
May 2017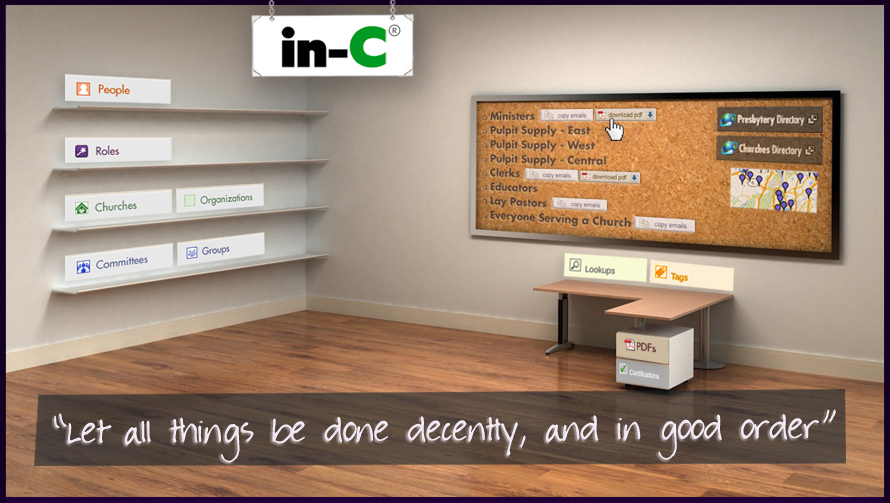 Organize, modernize, and empower
the entire office
in one seamless transition.
Consider adopting the
in-
C
®
platform for your presbytery to
transform
how your team functions and communicates with its wider community.