The video below shows the admin login and how easy it is to jump around between related pieces of information, and get PDFs or email addresses in one click. The web quality is low – please get in touch for a personal and more explanatory demo via Teamviewer or Skype.
Also be sure to see the screen captures below
and tour the live Demo Presbytery Directory.
If you don't see the video playing, click in the area below.
 The screenshot below show an example of the Lookup Login where someone on the team can see everything, but can't make any changes.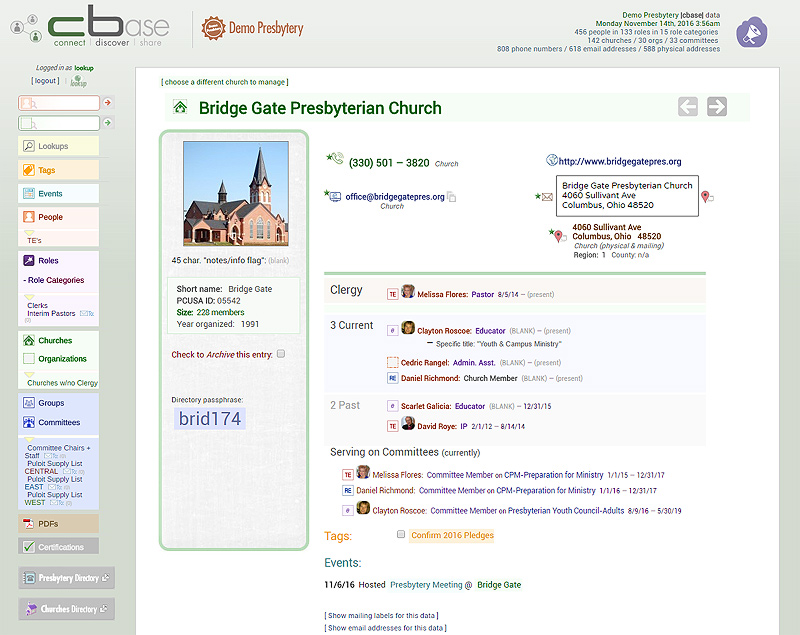 Click here or on the image below for
a live Presbytery Directory Website Demo
passphrase: clergy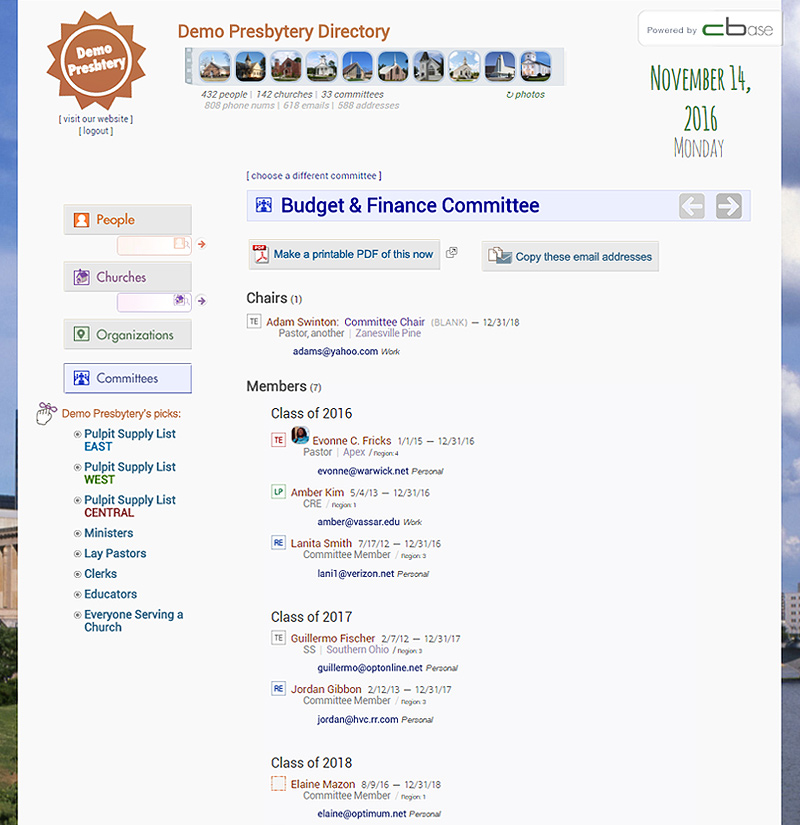 "We are thrilled with our investment and its possibilities for our Presbytery!"
Jan Krause, Administrative/Financial Assistant
Presbytery of Coastal Carolina
May 2017